- WOMEN'S PRISON NETWORK -

Thank you very kindly for considering a donation to 'Prison Free Press' which will keep both our magazines 'Class Action News' & 'Women's Prison Network' going inside to prisoners for free.

Current productions: 350+ copies of each Issue are printed & sent into prisons all across Canada at a cost of $400-450 for each Issue (incl $25 for cover artwork). All labours are provided by volunteers.
Future productions: we regularly have too much material and really need to expand each Issue from 16 pages to 20. We also need to respect writers & begin paying $25 for each poem printed.
We are now in our 4th year of production and very pleased with how this vital project is going.
But sadly, PFP has absolutely no Funding sources at all & will be forced to suspend the Print Edition of this important Publishing project in Spring 2019.
Thank you to all of our dear Supporters & to the Supported!
PFP will certainly continue to publish online for Supporters to View/ Print/ Send to family/ friends inside because loved ones in prison have no internet access & only a printed copy has any real link to Reality & the Outside World at all.
For sure, we will keep on trying for Funding to keep this Project & the Print Editions going again!
Financial Transparency:
So,
just where does all the money go ?
Prison Free Press - 'Actual Cash Flow' Reports: | 2015-16 | 2016-17 | 2017-18 | 2018-19 |
Class Action News - Production & Mailing Receipts: | 2015-16 | 2016-17 | 2017-18 | 2018-19 |
Women's Prison Network - Production & Mailing Receipts: | 2015-16 | 2016-17 | 2017-18 | 2018-19 |
How to Contribute ?
We have very carefully set-up & tested these donation methods:
PayPal
Donate through PayPal with any Credit Card or PayPal account at no extra cost to you:
e-Transfer
Most Banks & Credit Unions offer this method as part of their online services.
There is a small fee charged to you for this service (less than $2).
Please send the donation to this email:
Donate (at) PrisonFreePress (dot) org
& send us the password in a separate email.
Select your branch here: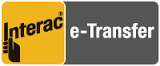 Letter Mail
This service is 'Old-School' & very personal.
A little more effort but, still solid & dependable.
Yes, please do consider sending Cash, Stamps, Gift Cards, Cheques, Money Orders, best wishes, etc, to:
Prison Free Press
PO Box 39, Stn P
Toronto, ON, M5S 2S6

Thank you so much for your compassion & support !
It really, really does make it all happen !